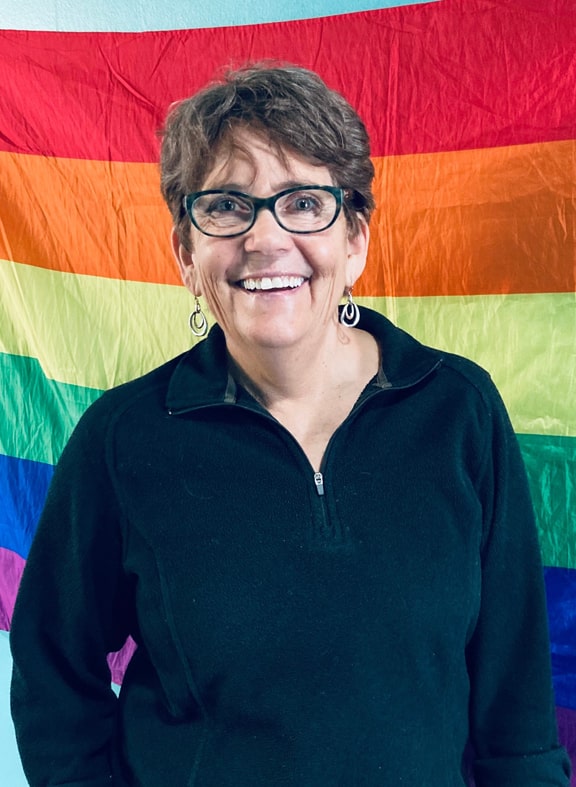 Executive Director Position
Click the button below to learn about the requirements for our executive director position.
Dear Friends, Colleagues, and Community Partners,
It is with a mix of sadness and gratitude that we announce Sandra Whitley's retirement on August 30, 2023 from her position as Executive Director of Thrive Youth Center.
In 2015, Sandra knew the time had come for homeless LGBTQ+ young adults to have a safe, welcoming space to stay while they pursue their dreams and end their homelessness. Sandra dedicated her time, treasure and talents to make this a reality by founding Thrive Youth Center. This journey was only possible through her tremendous commitment, refusal-to-fail attitude, creativity, inspirational leadership, and most of all, her compassion.
Sandra is leaving Thrive Youth Center in a strong position – a legacy that will benefit our community into the future. We want to thank her for her eight years of dedicated leadership which involved many significant accomplishments, including:
opening the first shelter for homeless LGBTQ+ young adults in Texas
increasing full-time staff from one to 22
securing two HUD grants – which allow 45 youth annually to transition into apartments
growing the organization's annual revenue to $2 million
bringing together community agencies and youth homelessness initiatives with the mission of ending youth homelessness.
The Board of Directors is conducting an executive search to fill this position. During this transition period, it is our priority to find a visionary leader while maintaining a stable and effective organization. We are confident that our mission and service delivery will successfully continue uninterrupted.
Words cannot express our thanks to Sandra for her dedication, passion, enthusiasm, and motivation for Thrive Youth Center. She will be greatly missed by the staff, board members, and the greater Thrive community. We wish her all the best in her new adventures and look forward to the next chapter of Thrive Youth Center as we continue to support our community in our vital work of ending homelessness for LGBTQ+ young adults.
If you have any questions or concerns during this transition process, please do not hesitate to reach out to me or the board. For those interested in more information or consideration for the Executive Director position, please direct inquiries to resume@thriveyouthcenter.org.
Sincerely,
Stefanie Gaines
Board Chair